There is

HOPE!
There is

HELP!
Free Quote
100% Confidential, Free, And No-Obligation Quote
1 Easy Step!
Fight Orangeville Traffic Tickets
If you have received a traffic ticket in Orangeville, we can help! Call us now for your free consultation. 
Orangeville is located in the heartland of southern Ontario in Dufferin County adjacent to Grandvalley. It has a population of approximately 30,000 inhabitants. In its geographical position, Orangeville acts as a hub for commuters traveling to cottage country. It is also on route for many large transportation companies. Due to its commuter volume being relatively high, traffic enforcement is heavy in this area. With Highway Traffic Act and MTO regulation charges issued daily by police and MTO officers.
The OTD Legal team, made up of lawyers and licensed paralegals, regularly assist clients with traffic offences issued in the Orangeville area. The Orangeville Provincial Offences Court is located at 55 Zina Street. There are few companies in Ontario with more experience than OTD Legal in handling Orangeville traffic tickets. Let our company assist you with your ticket. We have a proven track record of success, professionalism, and knowledge. Common tickets heard at the Orangeville Provincial Offences Court include Careless Driving, Speeding, and Driving While Under Suspension. 
We typically start with a free consultation. We will examine a copy of the ticket in order to give a potential client the most accurate quote possible and discuss how we can help. Our consultations come with no obligation, however most clients, after meeting with us, hire us. You can expect a prompt, courteous, and knowledgeable response to your inquiry within a few hours. The court process, whether you are a professional driver or an average commuter, is extremely intimidating. An often overlooked benefit of hiring OTD Legal is that in most cases, once the OTD Legal team is retained, a client will never have to step foot in the courtroom! OTD Legal has developed significant relations in the community by charging fairly and developing real relationships with our clients, all while protecting our client's driver's license and insurance rates in the process. 
Have you been charged by the police and are looking to have your ticket or summons reviewed? We offer a no-cost review to help provide basic information about your offence (demerit points, fines, potential licence suspensions) and the court process so that you can make an informed decision on how you wish to proceed in protecting your interests. During the consultation we will also provide you with a quote for our services. Ticket reviews are conducted by telephone through our head office toll-free at     1-866-591-9206. To start a free consultation, email a picture of your ticket or summons to help@otdlegal.ca, submit your request through our website, or text a picture of your ticket to 226-240-2480. There is help and there is hope!
Orangeville Courthouse Location
55 Zina St
Orangeville, ON L9W 1E5
Local
Call Us To Discuss Your Ticket
226-242-4831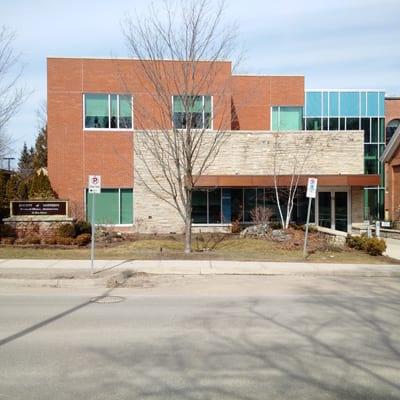 Testimonials
"I had really wonderful experience with OTD Legal Team they are truly Trustworthy and Responsive. Will definitely recommend to everyone who is in trouble especially for speeding tickets."
Testimonials
"Excellent and professional service, they helped my mom and demonstrated good advocacy, professional and helpful way. I highly recommend them."
Testimonials
"Amazing company! I had a pretty serious charge and they had it withdrawn! I can't thank you enough for your help and talking me through the process, great job."
Testimonials
"Great company to deal with. Looked after my issue without me being there and saved me a huge amount of money. Highly recommend them. Thanks so much!!!"
Testimonials
"Helped me out HUGE! Totally saved the day when I got wrongfully charged. Highly recommend!!!"